Completed Mark's 3 week "Comeback Course" in January and it was a breath of fresh air. I have learned so much content which I am gradually introducing into my daily routine, small mechanisms Mark has taught which make a long standing difference. Would highly recommend Mark, thoroughly engaging and content relevant for all walks of life. Looking forward to my next course!
Anna-Maria Kerley

Recently Completed Marks 3 week Come Back Course and thoroughly enjoyed it. I gained so much from it after making a massive Career choice in December. The course has made me 100% confident it was the right decision for my happiness and has grounded my thoughts to plan for the future. Thank you Mark
Thomasina Bolger

I recently completed 'The Comeback' course with Mark and could not rate it highly enough. I learnt so much about myself over the course of the 3 weeks and posed the questions to myself that I know I was avoiding for so long. I know I have a long way to go, to change the things I need and want to change but Mark's expertise, his knowledge and experience, has given me the tools and the confidence to take charge and address it head on. I'm looking forward to seeing who I become along my journey. Thank you Mark for all you have done and continue to do. I'll most certainly be joining you on future courses.
Anne Marie Kelly

I have just finished one of Marks courses over the past three weeks and all I can say that it was absolutely amazing! I can't begin to explain how engaging he is and the content of the course is brilliant and has you glued to it from beginning to end! So much so that I have signed up for his next course and cannot wait for it to start! I cannot recommend Mark and his courses enough!
Andrea Mylod

I recently did Mark's comeback course and thought it was brilliant! The sessions were full of practical and useful advice/tips on how to get and stay motivated. I'd definitely recommend his courses to anyone who is feeling stuck in a rut and is looking for a bit of direction in life!
Aoife McDonald

Mark is FULL of useful knowledge on all different areas of self improvement. He's very interesting to listen to an throws in a few fully stories and is very engaging. I felt very positive after his 3 week program on mindset and purpose. Everyone needs a coach like Mark!!
Maresa Dunne

I did the comeback course with Mark and it did not disappoint. Amazing from start to finish over 3 nights. Brilliant information and mark is amazing at delivering all the info. I'm so happy I did the course got so much from it and can't wait to continue. Highly recommend Mark's course to anyone, I personally think everyone should give it a try 😊 the only thing I'm sad about is that it's over but more to come 👍👍.
Tracey Morgan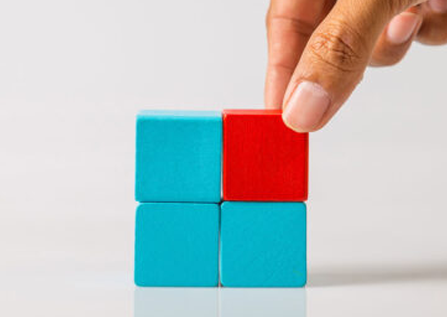 One to One Coaching
You might also be interested in One To One sessions for the more personalised coaching experience specific to you. This is a once off life coaching session that is strategy focused.
LEARN MORE