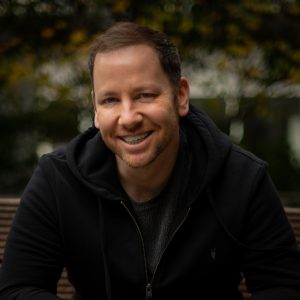 Mark is a personal development and business life coach. He is also an experienced motivational speaker. With experience that spans over 10 years helping men and women achieve their best life. Mark works in many coaching scenarios including, one to ones, groups, workshops, seminars, conferences, businesses, and the corporate sector.
His approach is very practical and future focused. Identifying the hurdles we may face and getting a clear vision of how we want our life to be. He has become quite renowned for his knowledge of how to overcome anxiety, fear, and lack of self belief. This blog was started over ten years ago and to date has had thousands of people read and learn from the articles.
Podcast:
Mark's experience and insight has proven to help many people overcome the challenges we all face. Himself and his wife Fiona have created the Podcast "This Adult Life". It is broadcast on a weekly basis with himself, Fiona and sometimes guests discussing all things to do with adult life. The Podcast has many insightful and helpful tips delivered in an easy to understand practical approach with laughs along the way.
Experience:
Personal Development Coach
Keynote & Motivational Speaker
Qualified & Certified Life Coach
Qualified Trainer
Experienced Television & Radio Presenter
Podcaster
Coaching Approach:
What it is:
Personal Development Coaching, Life Coaching, or Group Coaching is future focused. Looking at your life today and identifying what you want to change going forward. Coaching helps people plan a future and set goals, while overcoming any challenges holding you back, robbing your happiness, or causing you stress. This type of coaching enables a person to learn and understand themselves. This empowers you to become stronger mentally and emotionally, which enables you to live your best life and achieve the things you aspire to achieve. Helping people live a happy, balanced, and fulfilled life with a sense of purpose. Life coaching is strictly confidential between Mark and client.
What it is not:
It is not therapy or counselling. It is not a substitute for medical advice. It is not reconciling or resolving your childhood or past experiences.
Personal Life:
Mark is based in Dublin, Ireland and happily married to Fiona for over 12 years. Mark regularly contributes on radio and has presented his own talkshows. He also speaks at workshops, events, and conferences in Ireland and abroad. Mark brings with him his years of experience and knowledge of helping people from all walks of life. He delivers his talks in a unique and enjoyable way with a pragmatic and inspirational approach, topped off with a sense of humour.
To keep up to date please join Mark's newsletter list and receive articles and tips for achieving your best life CLICK HERE
Personal Development Coach |Mark Fennell | Lifecoach